About Our Services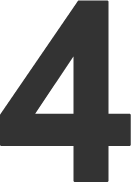 4allthingsweb.com is a Chattanooga, Tennessee based full service web site design company. We believe everyone who wants professional interactive services should have them, so 4AllThingsWeb.com provides personalized attention to clients of all sizes. No matter how big or small the project, we pride ourselves on our ability to come up with dynamic, custom strategies utilizing web design, development, search and support. We are locally based in Chattanooga, Tennessee and have the knowledge and flexibilty to bring your online strategy to life.
Testimonials
I just checked my stats page and noticed that my site's visitor count has doubled since you optimized my site last month. Thanks a bunch!
I'm a journalist and I check web sites all the time for a daily feature we run in the Star Trib. I have to say your site is one of the very best I've seen. It's at the top of my bookmarks. Thanks and keep up the good work!